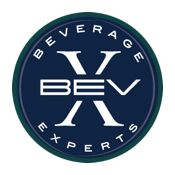 This is more than a new paint job, it's a complete retooling of how BevX presents stories, features, and opinions. BevX is designed to better get you to the content that you want in a click.
We also wanted be more visual and more spacious so the design has been de-cluttered and where we can we wanted to make each step as visually appealing as possible.
More content delivered in consumable bites. All of us are constantly on the move so are we so we are now focused on delivered bites of content (much like this single page) that we hope will entertain and inform.
The Red Meat – Beverage Opinion
For years I struggled with finding a way to best convey my opinions on the Wines, Beer, and Spirits I review at BevX.com. In accordance with tradition I set-out to write the best damn tasting note I could along with a score that would help quantify my love or disdain for a particular product.
While I am proud of this work and stand behind my reviews, I had often felt that it wasn't enough. What I wanted to achieve was a way to convey my complete thoughts on a product, in context, without become too verbose or wonky. I wanted to give more than the score.
BevX Report – Make the Review Come Alive
The BevX Report takes the spirit of this new conversational review format and presents it in a colorful, easy digested infographic that will have equal value to the beverage enthusiast, the bartender, retailer, and even the brand representative.
Click the product image below to be taken to full page PDF file of the BevX Report. Feel free to download this file and share it with everyone.
Explore. Take a click around and see what we have done. Each week we will send you The Aperitif (our weekly newsletter) that will signal the release of new product reviews, our Beverage of the Week, Cocktail of the Week, and point to all of the content created since our last message. Enjoy.